WHISPERING BONES, DANCING WATERS, TALKING SKIES
Sacred Grounds
Sacred Ground is informed and inspired by a visit to Standing Rock and the tension between the oil industry and water preservation demonstrated there. These paintings draw upon the interconnectivity and interdependence between the strong and the fragile, a concept that links all of BenAmots' work.

2017 preview exhibit "Stream of Consciousness"

Sacred Waters: black snake
27"x
84"mixed media on hard surface

Sacred Grounds: black snake 27"x
84"
mixed media on hard surface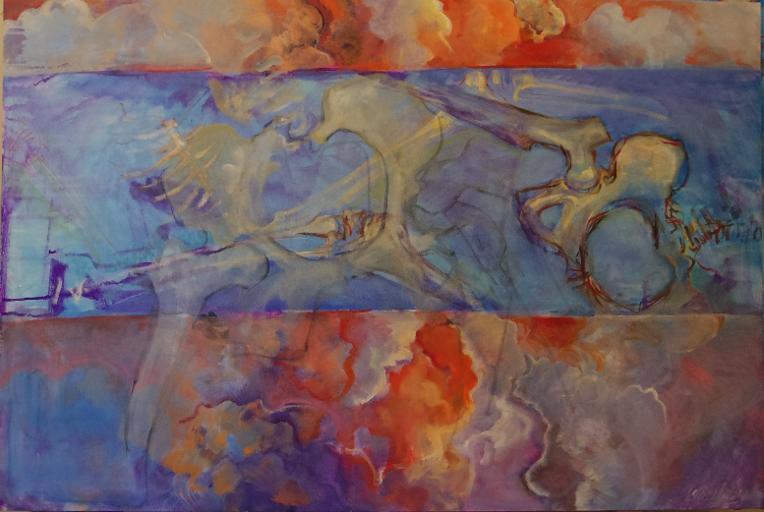 Whispering Bones & Stormy Skies 38"x48" oil on panel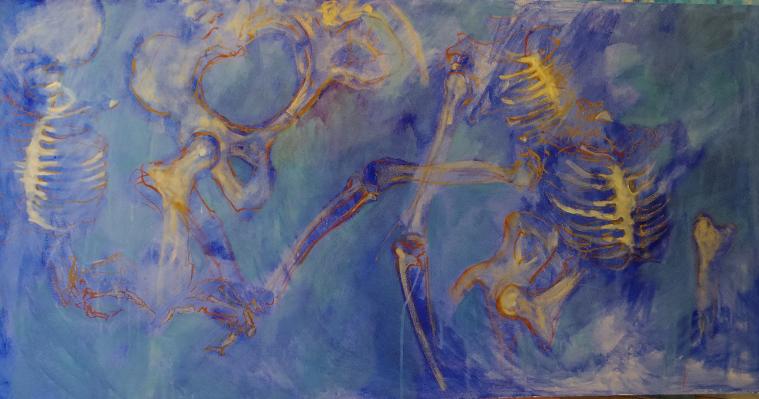 Waters, Skies, Bones: past, present future 24"x48" oil on panel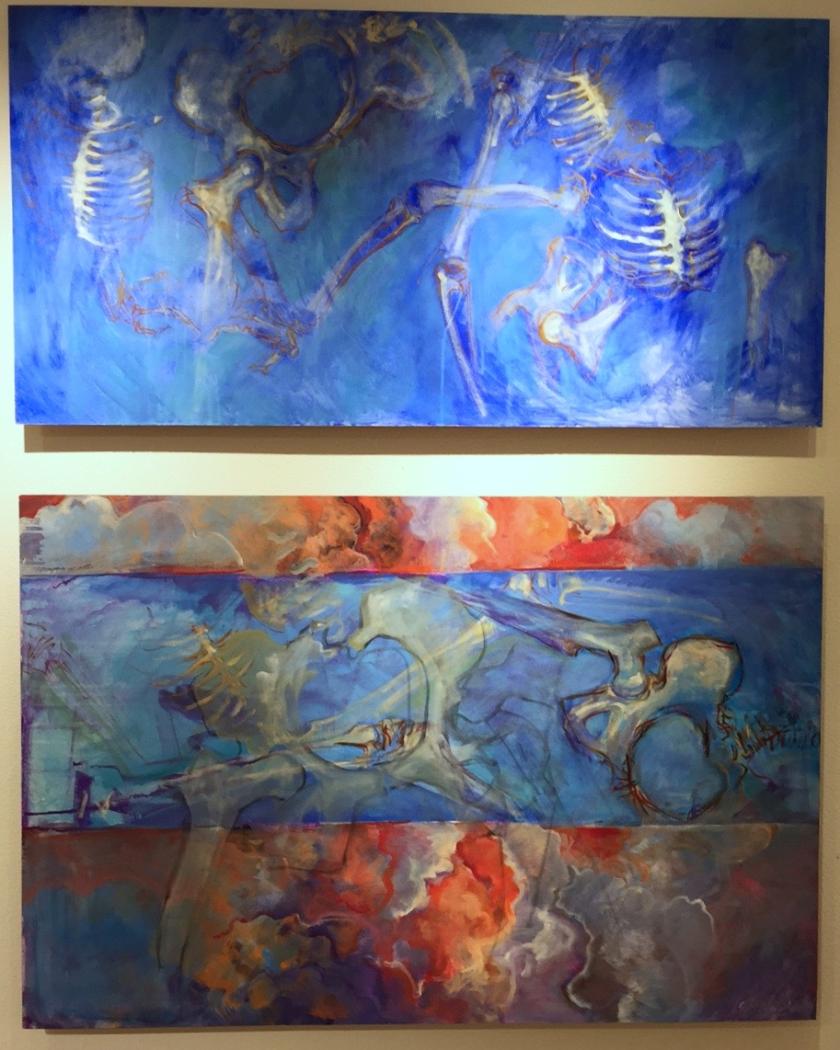 Dancing Spirits & Sacred Skies oil on panel 60"x48"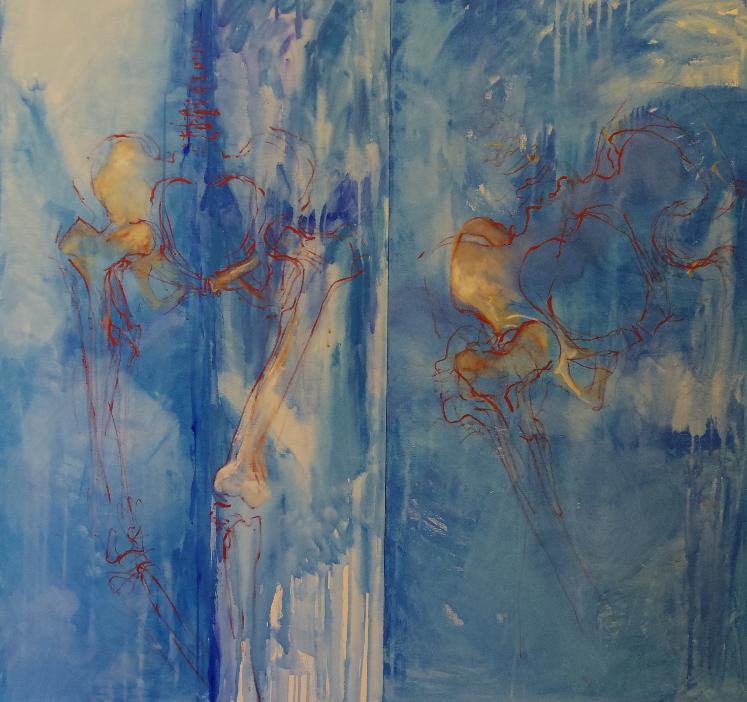 Whispering Bones 48"x48" oil on diptych panels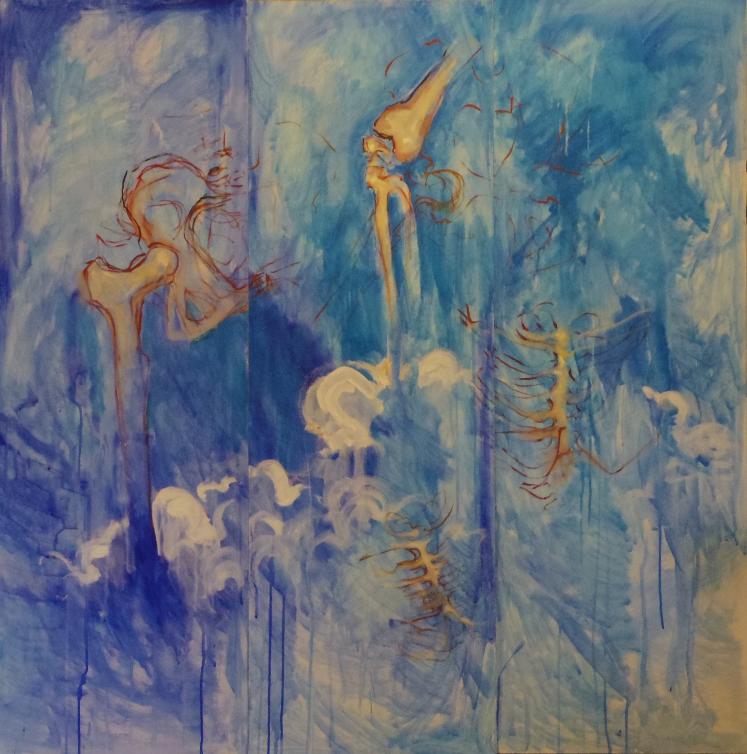 Dancing Bones & Unquiet Skies 48"x50" oil on triptych panels