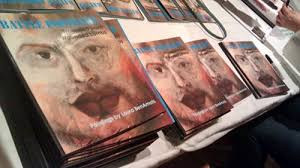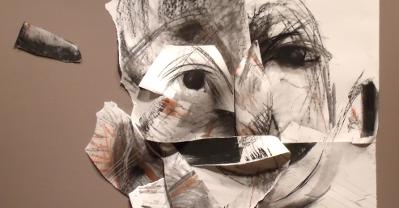 Art As A Force For Social Change
A Decade of Protest, advocacy, activism
because Action inspires hope
PAINTER & INSTALLATION ARTIST
Prayer Pieces & Stream of Consciousness (2017-18) developed while at the Machine Shop Artist Residency, inspire by my recent pilgrimage to Standing Rock and the "Water is Life" movement. Percentage of art proceeds donated to Natural Resource Defense Council nrdc.org
Beds of Lost Dreams (2015-ongoing) series dedicated to building awareness of the atrocities of the child sex slave industry. The series was started while in residence at the Kingman ArtHub International Artist Residency.
Icons of the Anonymous Madonna (2014) rendering the emotional dynamic madonnas in contrast to the edification of virginal womanhood represented in traditional representations. Created while at Italy's Genistrelle International Artist Residency in Assisi. Percentage of art proceeds donated to TESSA (serving survivors of domestic violence).
War Brides (2013) Installations & Oversized Drawings reflecting the shifting role and relationship of women in the military and its' impact in society. From Brides supporting Warriors to Warriors as Brides.
Battle Portrait: wounded lions wounded lambs (2007-12) Recipient of "2012 Visual Artist of the Year Award for the Pikes Peak Region" for series giving voice to the struggles of veterans with PTSD. The series is comprised of 6-10 foot paintings. Percentage of book proceeds donated to Art Therapy for service-members & veterans in treatment for PTSD.
MomArt (2008) Selected to create the annual art for boutique designer t-shirts being sold through the year as fundraising for TESSA (organization serving survivors of domestic violence).
Keep A Breast (2008) Created original sculpture for auction at the national annual fundraiser for breast cancer research.
ADVOCATE & ORGANIZER
Co-founder member: (ongoing) Rough Ruby Arts Collective. An international collective of women artists dedicated to "The Rough Ruby Arts Collective is a creative partnership from which joint projects emerge and through which opportunities are forged. Composed of diverse women artists working in collaboration with a broad scope of artist groups, the collective is committed to the power of art as a means to express the individual and the social while forming community conversation. " 2018 projects: Artists in Action: Socially Driven Artists of Colorado's Front Range exhibit & publication (see below); Art/Creativity Space for Colorado Springs' Homeless. roughrubyartscollective.com

Project Director & Curator: (2017-18) CO Artists in Action: juried exhibit and accompanying publication featuring socially driven artwork of Colorado's front range. Exhibit juried by CSFAC Curator of Modern and Contemporary Art, Joy Armstrong, and prestigious artist, Margaret Kasahara.

Curator: (2008 -16) as Gallery Director at Pikes Peak Community College, curated annual summer exhibits in partnership and benefiting local environmental and social non-profits.

Educator: (ongoing) facilitating Pikes Peak Community College student collaborative pieces of public art for regional non-profits.
Advocate: (ongoing) Recipient of the 2016 ABE Award for advocating and creating opportunities for emerging artists.