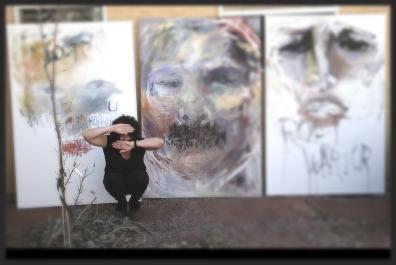 Recent Career Highlights:
2019
Abstraction: Women in Art (Invitational. Orly's Gallery, COS CO)
2018
Artists in Action Juried exhibit of Activist Art (Jurors: Joy Armstrong - Contemporary Curator Colorado College CSFine Arts Center - and Margaret Kasahara - represented by the Sandra Phillips Galley in Denver CO)
The Machine Shop "Prayer Pieces & Toaster Ovens" New Works solo show
2017
The Machine Shop 3-month Artist Studio Residency CO
Solo Exhibit "Stream of Consciousness" Kreuser Gallery, CO
2016
PPAC ABE Award honoring exemplary advocacy for emerging artists in the Pikes Peak Region CO
2015
Awarded 3-month International Artist Residency at the Kingman AZ Art Hub
Solo Exhibit "Icons of the Anonymous Madonna" Kreuser Gallery CO
2014
2014 International Contemporary Artist Exhibit Le Logge Gallery and International Artists Guide Assisi, Italy IT
Awarded month long International Artist Residency at the Ginestrelle Arte Studio in the Mountains of Assisi, Italy IT
2013
Solo Exhibit at the Sangre de Cristo Art Center - WHITE GALLERY title "WAR BRIDES & BATTLE PORTRAITS" Pueblo CO
2012
Awarded PPAC Visual Artist of the Year for the Pikes Peak Region.
Solo Exhibits: "BATTLE PORTRAITS Wounded Lions Wounded Lambs": The Colorado Springs Fine Art Center, The Colorado College's Cornerstone IDEA Space, CSU Pueblo Fine Art Gallery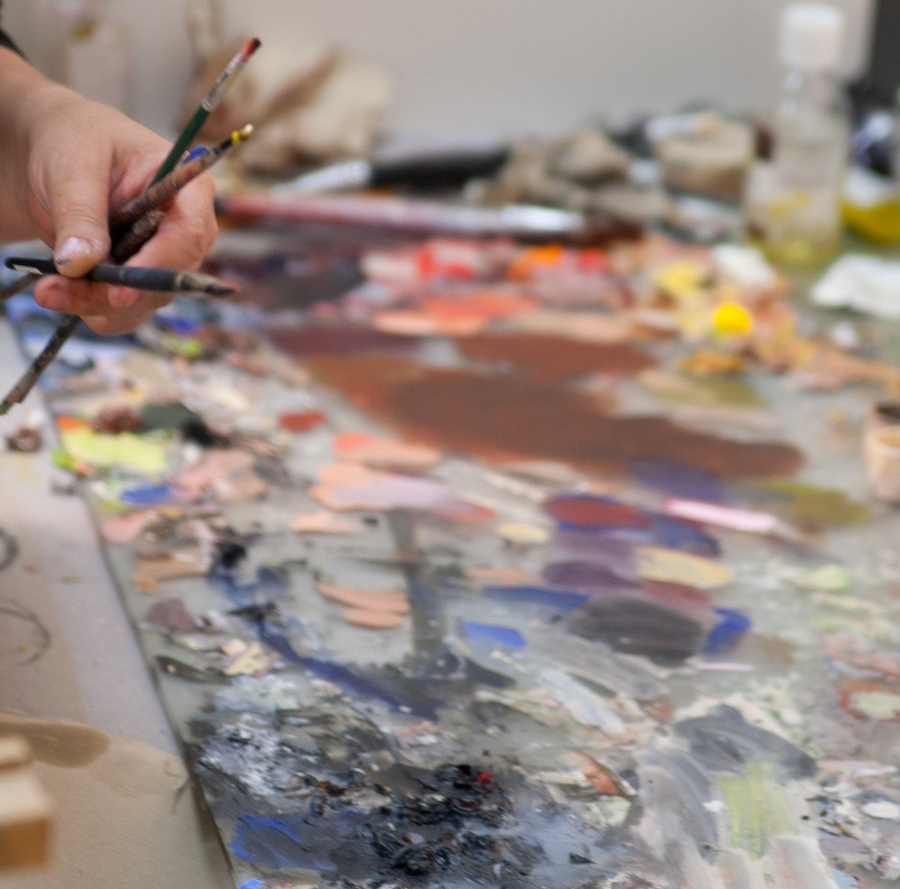 Contact BenAmots: l.benamots@gmail.com
About her work
Of her artist journey Laura BenAmots says, "The disparate experiences of my life shape my art as I search for belonging and solitude. Time passes and I have found great freedom in the eclectic visual voices discovered in the search."
Much of her recent work was deeply impacted by her 2016 pilgrimage to Standing Rock. Starting with Whispering Bones, Dancing Waters, Talking Skies, Sacred Grounds, Stream of Consciousness and most recently Prayer Pieces & Toaster Ovens.
She has been a member of the activist women artist group, the Rough Ruby Arts Collective since 2016, in 2017 she was featured artist in the national online journal, Collateral, because of her extensive works honoring the struggests of veterans with PTS, and was selected for inclusion in the 2014 International Contemporary Artists Exhibit in Assisi, Italy.
Bio
New York born painter, BenAmots, spent her formative years in the Middle East and has lived in Colorado since 1998. She served as Gallery Director at Pikes Peak Community College for eight years where she holds the title of Full Professor. Her career has included a range of solo, juried and invitational exhibits both nationally and internationally.
Two books have been published about her work: BATTLE PORTRAITS Wounded Lions Wounded Lambs (published and distributed by the BAC Art Book Project www.battleportraits.com) and Eros On Canvas: the erotic paintings of Laura BenAmots (co-published by Last Gasp Press in San Francisco, California, and the Smokemuse Press in Colorado www.erosoncanvas.com).
Education includes
Philadelphia University of the Arts MFA. Studies at U Penn. Tyler College of Art & Design BFA. Pennsylvania Academy of Fine Art - Studio Art & Painting Studies.
Special thanks to the photographers who have documented my work and events. Special thanks to photographer Walt Palmer with whom I worked on many projects for many years.